Out Mug Wood fire edition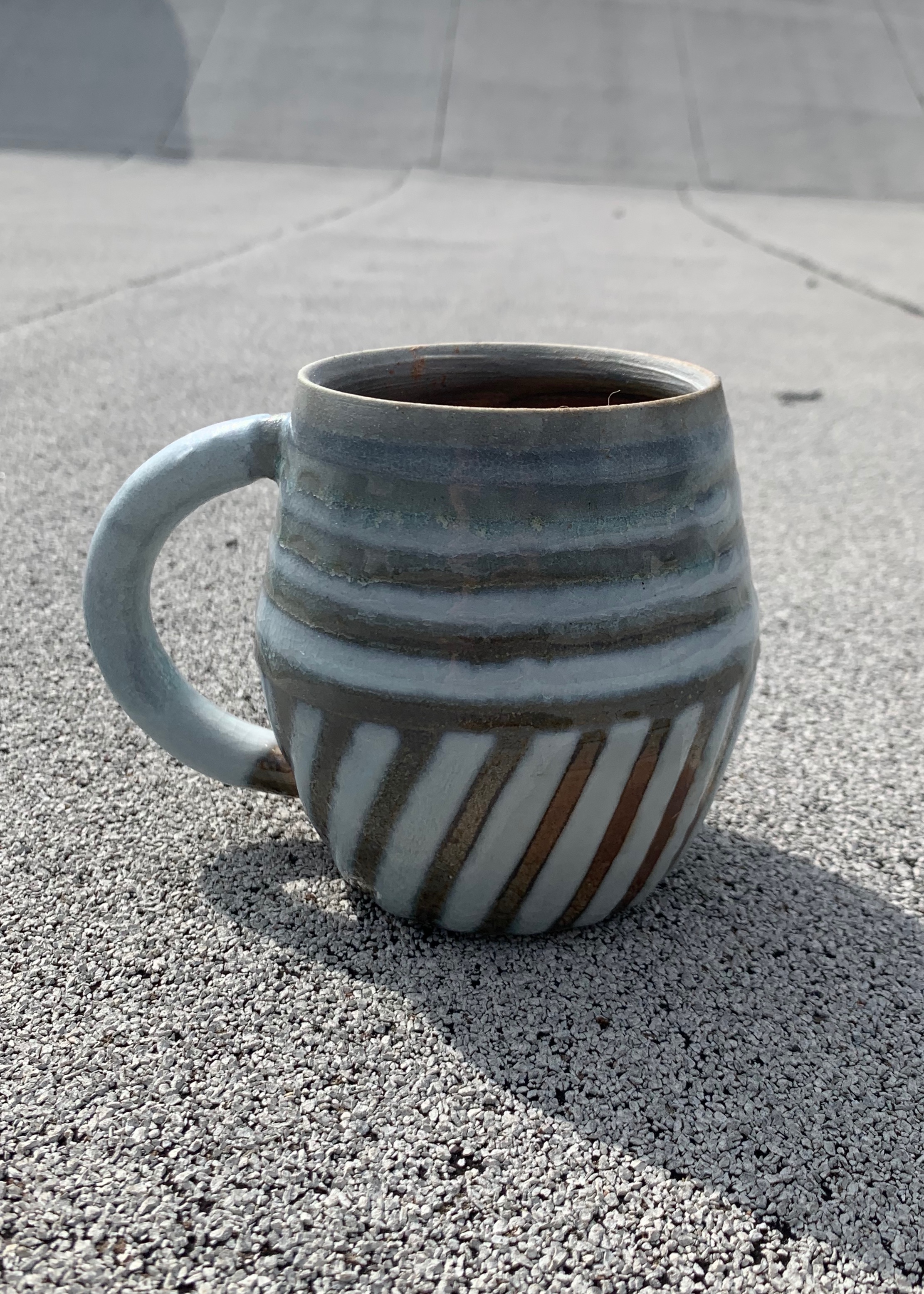 Out Mug Wood fire edition
Wheel thrown mug, same size and shape as our classic red clay version. This one is made in porcelain and wood fired for 7 days to achieve its unique coloring.
This mug was fired in a wood fire kiln in upstate New York, over the course of 7 days. The kiln requires continual stoking (adding wood to the fire) every 10-15 minutes to reach the max temp of 2600 degrees Fahrenheit by the 6th day. As the wood burns, ash from the wood gets pulled through the kiln, landing on the surfaces of the pots. As the kiln heats, the ash melts and mixes with the naturally occurring silica in the clay to create a glaze, making these pieces fully food safe, and entirely unique.
Because of the intensive nature of this type of firing, pieces from Cour Studio that are wood fired are only available 1-2x/year, and in very limited quantities.
Stands approx. 4" tall with 3" opening